Let's head
into the future early.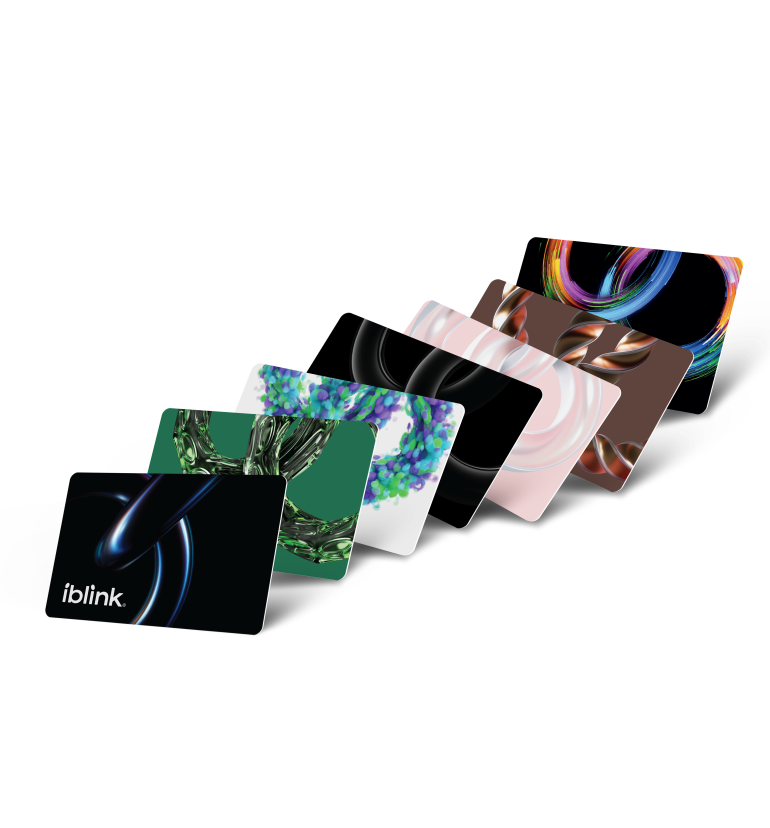 Create an amazing first impression by taking a chance on a new approach to business cards.
About
Ensures that Clients get your
information right away without
having to type your contact
data and avoid spelling errors.
iblink smart cards contain NFC and QR code technologies, enabling you to carry only one business card, through which data is transferred to an unlimited number of customers, in addition to the possibility of updating your data at any time and accessing statistics related to the time of use, places of use and much more.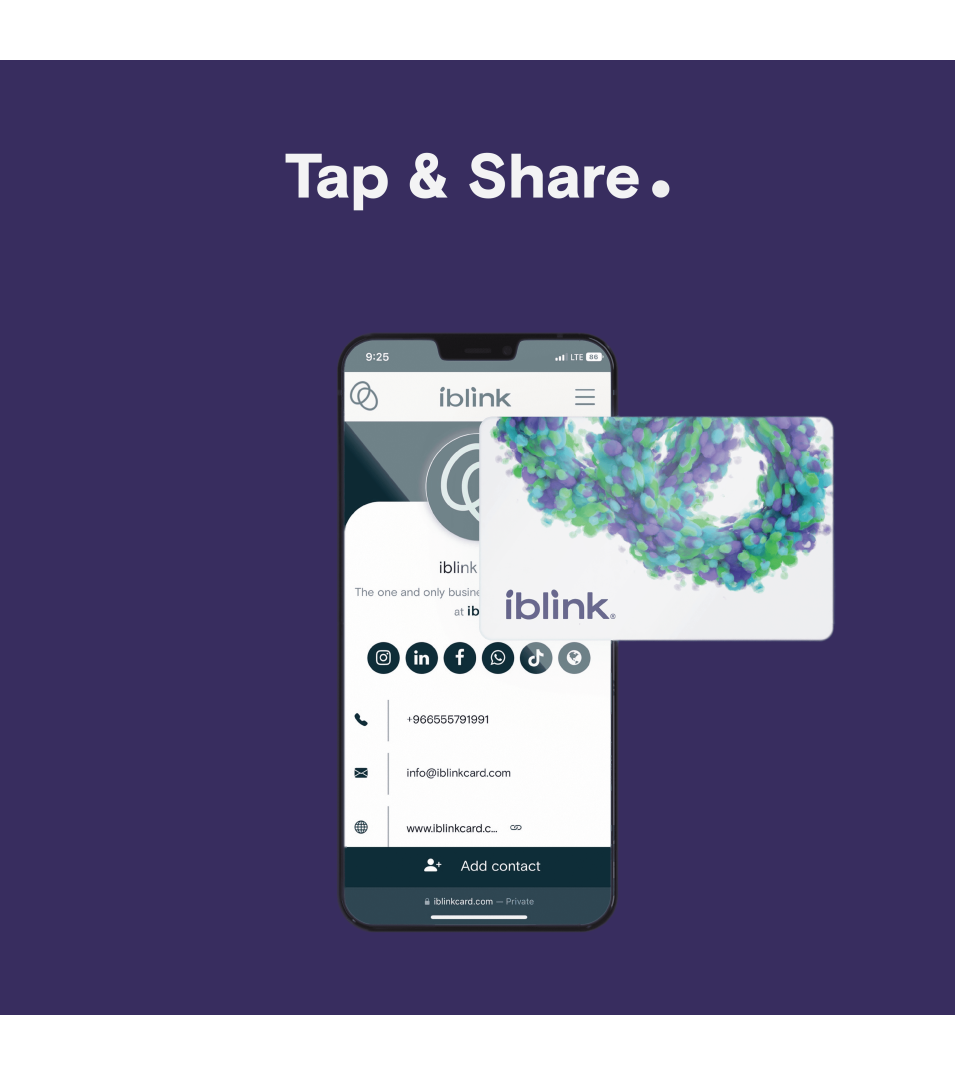 Reduce expenses
a great solution for saving printing cost, just one eco friendly reusable card that's sits in your wallet.

No Apps Required
There is no need to launch an application, bringing the devices near each other automatically triggers the defined action - from a single easy tap.

Pass the phone
Once Passing Iblink card to the phone, boom! you have all contact details, business links, website and social media platform links to follow.

Tap or Scan
Swapping business cards can be done virtually with NFC Or QR Codes you can transfer information quickly and easily with a single touch

Analytics Dashboard
Keep track of people you've met and learn what platforms people prefer to add you on most.

Increase Eco-friendly
Business card with a built-in NFC tech for Unlimited Usage; no need to purchase new paper business cards over and over again.