Who is iblink
and what do we do ?
iblink is a company based in Saudi Arabia, established for the purpose of introducing modern technologies such as NFC and QR code into e-commerce.
---
iblink cards and tags are its first smart products. Through these products, we aim to solve the disadvantages and problems of paper business cards, such as recurring printing costs, difficulty changing data, forgetfulness and loss, difficulty carrying a sufficient number for each meeting, etc.

And that is through the creation of modern blink cards that contain NFC and QR code technologies, enabling you to carry only one business card. Through which data is transferred to an unlimited number of customers, in addition to the possibility of changing the data at any time and seeing the statistics.
What is NFC and how do we use it?
Near Field Communication (NFC) technology allows users to make secure transactions, exchange digital content, and connect electronic devices with a touch.
NFC is the technology in contactless cards, we use NFC technology available in smartphones to make easy data exchange with our iblink cards.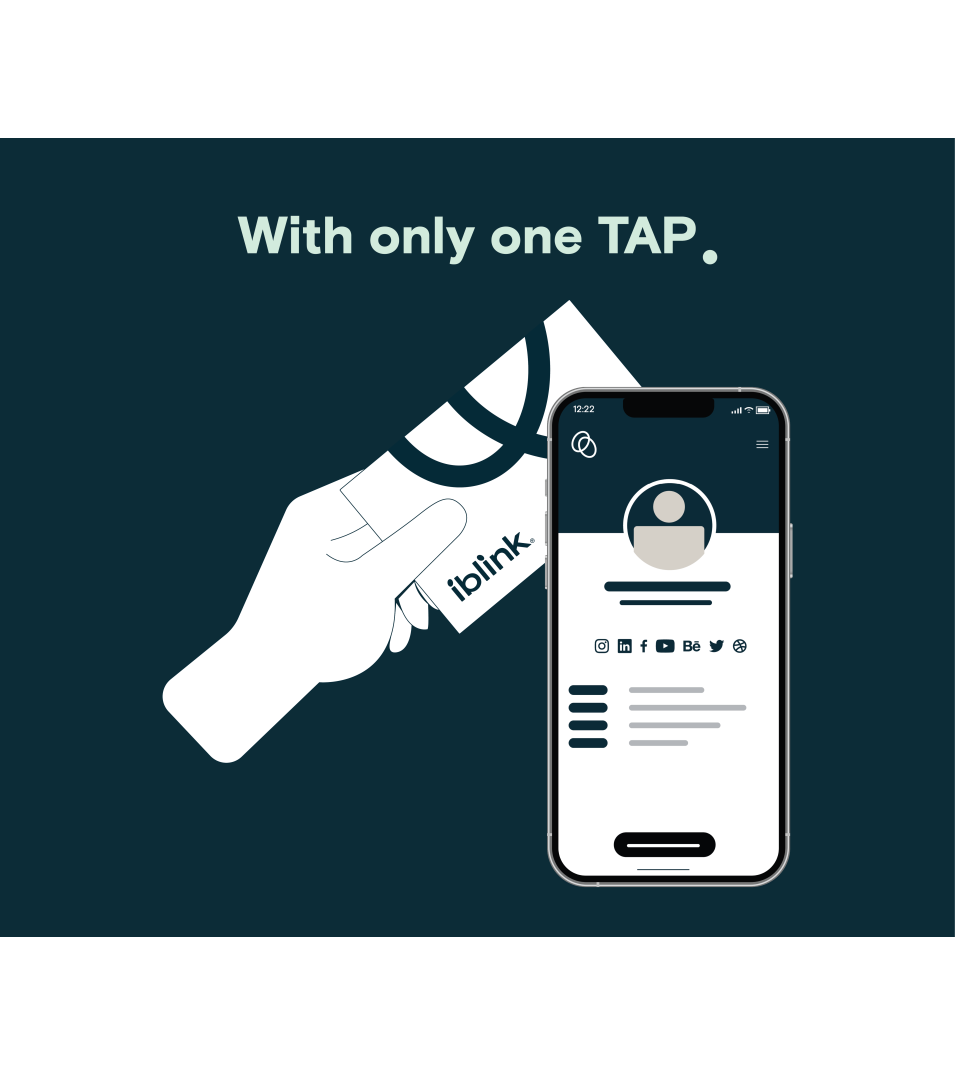 What is QR code and how do we use it?
A QR code is a type of barcode that can be read easily by a digital device, which stores information as a series of pixels in a square-shaped grid.
Since there are some old mobile devices that do not have NFC technology, iblink have added QR code code on the back of the card because every smartphone can potentially read them.
Buy iblink card Now